November 2011 Enewsletter
Rev Gary Keith From Bell Bottoms to Bell Towers
Rev W Awdry Thomas the Tank Engine
El Castillo New Restaurant in Odiham
WeddingGroup

New Page for NetworkingNaturally
Moutan Happy 10th Birthday
Gardening MicroRead with Nicola Baily Gibson
Evening 2011 This Saturday 26 November 5.30 pm Odiham High Street
From Bell Bottoms to Bell Towers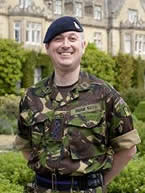 The Reverend Gary MW Keith RN (Rtd)
With due respect to the previous Incumbents little changed in All Saints Parish Church for many, many years. The arrival of a new, young and dynamic Vicar has resulted in significant and sympathetically executed changes making a great leap forward in terms of the use of space and facilities now available within the building.
Gary joins NetworkingNaturally this November and will talk about the path from Bell Bottoms to Bell Towers (which incidentally has also seen improvements).
Reverend W Awdry creator of Thomas the Tank Engine lived and worked in Odiham.
.......Ordained deacon at Winchester Cathedral in 1936, Wilbert Awdry became a curate first at Odiham in Hampshire, then ...... read the full article http://www.independent.co.uk For more information visit http://en.wikipedia.org/wiki/Wilbert_Awdry
El Castillo opens in the heart of Odiham. Complimenting the range of eateries now open in the Village, Odiham offers a wide choice for those wishing to eat out ...... More information coming soon
A new page has been added to the NetworkingNaturally site. With the intention of creating a directory of local Wedding. Click the link to the right to see who is listed
A Wedding Fayre is in the pipeline for 2012. More information to follow...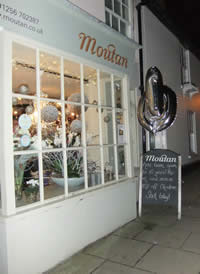 Congratulations to Julie and the team on the 10th anniversary of Moutan in Odiham High Street.
Visit http://www.moutan.co.uk for information but better still call into Moutan and enjoy the fragrances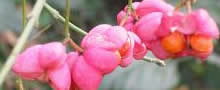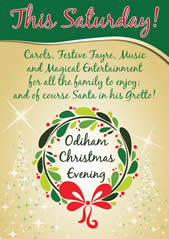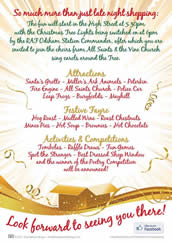 This Saturday 26 November 2011 High Street Odiham
Starting at 5.30 - Switching on of the Lights at 6 pm
Attractions
Santa's Grotto - Miller's Ark Animals - Peterkin
Fire Engine - All Saints Church - Police Car
Leap Frogs - Buryfields - Mayhill
Festive Fayre
Hog Roast - Mulled Wine - Roast Chestnuts
Mince Pies - Hot Soup - Brownies - Hot Chocolate
Activities & Competitions
Tombolas - Raffle Draws - Fun Games
Spot the Stranger - Best Dressed Shop Window
and the winner of the Poetry Competition
will be announced!

So much more than just late night shopping:
The fun will start in the High Street at 5.30pm
with the Christmas Tree Lights being switched on at 6pm
by the RAF Odiham Station Commander, after which you are
invited to join the choirs from All Saints & the Vine Church
sing carols around the Tree.
© 2011 shoutabout design - min@shoutaboutdesign.com www.facebook.com/OdihamChristmasEvening Look forward to seeing you there!
Seb Coe visits Lords Wandsworth Thursday 17 November at a meeting
sponsored by Basingstoke and North East Hampshire Conservatives. Further details Seb Coe evening at Lord Wandsworth College pdf.
_____________________________________
October 2011 Enewsletter
Sir Joe French St Dunstans - Not a Load of Cobblers
How to Pray A Novices Guide
Rev Gary Keith From Bell Bottoms to Bell Towers
_____________________________________

Fortunately for the many charities Sir Joe French supports, he chose to ignore the advice of others 'not to get too involved in pro bono work' when he retired as you will have no time left for yourself.
When Joe was asked to get involved with St Dunstans he immediately thought of the small Suffolk town of Sudbury where he spent his formative years. Not far from where he lived was a cobbler's shop where a blind man worked repairing shoes. A display in the window mentioned St Dunstans and St Crispin, the Patron Saint of Cobblers.
Joe accepted the invitation to become a Vice-Patron of St Dunstan's and here are some key points of his talk:-
° Sir Arthur Pearson founder of the Daily Express and Pearson's Weekly who went blind through glaucoma founded St Dunstan's as a training centre for servicemen who
suffered the loss or impairment of their sight in World War 1
° St Dunstan is one of many patron saints of the blind, but Saint Odilia is the recognised Saint of St Dunstans.
° St Dunstan's is named after St Dunstan's Lodge which was loaned to Sir Arthur Pearson for a period around the first world war by Otto Kahn, an American banker.
° The work of the three centres at Ovingdean, Sheffield and now Llandudno.
° This covered the courses run by the centres as well as residential care.
° The challenges facing St Dunstans including meeting running costs and the increasing numbers of St Dunstaners and citing Henry Allingham you are never too old to join.
° Maintaining relevance using the challenges faced by Norman Perry in 1944 and those of Craig Lundberg in 2007.
Supporting St Dunstan's is not a case of just giving money; companies and individuals involved in Networking Naturally can adopt St Dunstans as their charity as well as participating in various sporting and community activities. Visit www.stdunstans.org.uk/index.html for more information
In summary the Spirit of St Dunstans strives for freedom, opportunity and independence for its members.
Children in Need – Odiham and Hook Rotary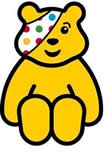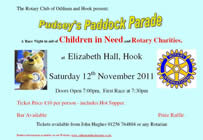 Pudsey Bear Odiham and Hook Rotary Poster downloadRace_Night_2011_Poster%5B1%5D
Odiham and Hook Rotary are holding a 'Race Night' on 12 November 2011 at the Elizabeth Hall Hook. For more information visit www.odihamandhookrotary.co.uk
For the whole of September and continuing into October, the largest planet in our solar system has been clearly visible rising in the east in the evening and is the last shining object in the sky to be seen as the sun rises. NASA provides a fascinating insight to the universe.
New for 2012 - MicroRead Mapping the Universe - a month to month guide to really seeing the stars, planets and celestial objects.
When a tragic event occurs, family, friends and the wider community join together to give support in whatever way seems appropriate. When we have done all we can, it seems that all that is left is to pray. In a material world this spiritual link may be useful
From Bell Bottoms to Bell Towers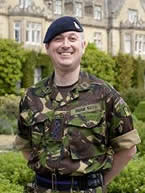 The Reverend Gary MW Keith RN (Rtd)
With due respect to the previous Incumbents little changed in All Saints Parish Church for many, many years. The arrival of a new, young and dynamic Vicar has resulted in significant and sympathetically executed changes making a great leap forward in terms of the use of space and facilities now available within the building.
Gary joins NetworkingNaturally this November and will talk about the path from Bell Bottoms to Bell Towers (which incidentally has also seen improvements).
_______________________________
Networking Naturally 6 - 8 Wednesday 30 November 2011
The George Hotel Odiham Hampshire RG29 1LP
FREE to attend, however spaces are limited
Pre-Book your seat
Email Bo@networkingnaturally.com
Telephone 01256 709907
Write Regent House 123 High Street Odiham Hampshire RG29 1LA

_______________________________
Previously
Autumn 2011 Enewsletter
Sir Joe French
St Dunstans - Not a Load of Cobblers
James Ketchell
The Everest Success
Jo Kelsey
Originals - Bond Street in Odiham

St Dunstan's Ovingdean
Networking Naturally September 2011
Sir Joe French St Dunstans – Not a Load of Cobblers
After a full career in the Royal Air Force and a long association with Odiham Joe will speak of the challenges facing the charitable organisations he is now involved with and in particular St Dunstan's which seeks to provide an independent future for blind ex-Service men and women. With the right help and support both from businesses and individuals many of the things we take granted in life are equally available to St Dunstaners enriching their lives and allowing them to play a full part in the community life.
Visit

http://www.st-dunstans.org.uk

and be inspired.

James Ketchell The Everest Success
Networking Naturally July 2011

Some stories just have to be told and the adventures of James Ketchell are some of the most inspiring.
En route to Everest James landed in a light aircraft onto one of the most dangerous landing strips in the world. Accompanied by a slide show of images, James described the climb, the ever changing icescape, crossing bridges made from B & Q ladders strapped together and held to the ice by a single attachment either side of an ice cravass, deep and dark and bottomless. He told of his experience in the Death Zone and the ultimate achievement the summit of Everest.
You can meet and talk with James in person.
James is a keen supporter of Networking Naturally and intends to join the September meeting providing a further opportunity for you to talk to him about Everest and his next venture to cycle the planet. Visit .

http://www.jamesketchell.net

to read about the Everest Challenge.

________________

Jo Kelsey Originals – Bond Street in Odiham
Described as Bond Street in Odiham, Jo Kelsey has moved Originals to its new location in the High Street (number 99, formerly Monks the Butchers). A sublime collection of both the Jo's individually made jewellery, original artwork and other items were on show at the celebratory opening evening.
You can see examples at

www.originalsjewellery.com

however a visit to the shop is a must to appreciate the work. Contact Jo 01256 702707 or email jo@originalsjewellery.com
________________

Lizzie & Delia Evans The Snug – Chocolate cake heaven

Congratulations to Lizzie and mum Delia on the opening of their delightful café The Snug. Lizzie has a passion for catering and a peep at the

www.thesnugodiham.co.uk

website will reveal the scrumptious goodies to enjoy with a hot or cold drink.
However, a picture of chocolate cake is no substitute for the real thing!
Good luck Lizzie and Delia

________________


At the time of writing and following a 'character building experience of the Greek approach to WiFi and 'improvements' to web hosting, the NetworkingNaturally website is experiencing a petit hiatus.
Beware Greeks offering free internet access and web hosting companies who change servers without providing full details of how to keep your site and email live!.
________________
Welcome to the Networking Naturally Summer Update
Hugh Butcher - Assistive Technology
The Frame - Celebrates 1st Anniversary
and the work of Hilary Dancer
The Odiham Clinic - 24 Peak Challenge
James Ketchell - Conquers Everest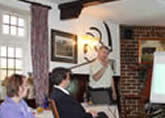 Hugh Butcher delivered an insightful talk at the May meeting, on his work for the charity Aspire www.aspire.org.uk and the significant role modern technology plays not only in enabling individuals to regain a degree of independence in day to day living but also to provide means to communicate using the provision of specialised equipment. Hugh talked about the improvements in speech recognition technology and the exciting new software which will take assistive support forward. If you missed his talk or would like to know more email Hugh.Butcher@scitech.com.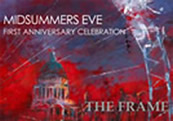 An Invitation to The Frame
Congratulations to Jan Baker. The Frame, continued the series of open evenings with 'A Midsummers Celebration' on Friday 24th June celebrating the 1st Anniversary of the gallery and providing an opportunity to view a collection of the work of local artist Hilary Dancer
For information about future events contact Jan Baker at the gallery or visit www.theframeodiham.co.uk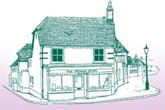 Christina Hood, Osteopath and owner of The Odiham Clinic, is taking part in the 24 Peak Challenge on 10/11 September 11. Christina has chosen to fundraise for a charity set up by a local couple, after the death of their son and only child, from an aggressive brain tumour. The charity, Christopher's Smile, is aimed at funding research into chemotherapy for children. If you would like to support this worthy cause, donations can be made at www.virginmoneygiving.com/team/24-peaks-team.
And to the next Networking Naturally event…..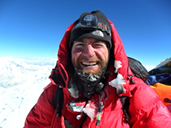 James Ketchell Everest Success
James Ketchell makes a welcome return to Networking Naturally following is successful summit of Everest.
Bearing in mind he completed a solo row across the Atlantic just 14 months earlier, his success is to be celebrated.
James will talk of his climb to the summit, the greater challenge of the descent and passing the body of Taskahi Ozaki, a Japanese climber who died on The Balcony days before James reached the peak.
Meet James. The talk is FREE and members and
non –members are welcome to join this rare opportunity to listen to a highly motivated and successful man. However places are limited and you will need to book place in advance. Bookings will be taken on a first come basis.
For more information email Bo@networkingnaturally.com, telephone 01256 709907 or write to Regent House, 123 High Street, Odiham, Hampshire RG29 1LA.
I look forward to seeing you on Wednesday 27 July.
Kind regards
Bo

Spring E-newsletter 2011
Communication is Key
Denise Mills - Inscribe Graphology
Recession - Life goes on at Newlyn's Lambing
Hugh Butcher - Communication is Key - Guest Speaker May 2011
Denise Mills - Inscribe Graphology March 2011
Scribed from top to bottom and left to right, nothing could be more contrary than the western written word. Once we (the majority of us who are by nature right handed) overcome the physical discipline of making marks into limitless space above a mostly invisible line and then draw horizontal marks into a space mostly covered by our marker holding hand, we then further inscribe our own characters into each letter as we develop our unique form of handwriting.
Graphologists seek to unravel the underlying characteristics of the writer as they decipher each pen stroke.
Denise Mills has been working as a Graphologist for 14 years and explained at the 30 March 2011 meeting the characteristic marks which identify the personality of each individual author.
Analysing handwriting for recruitment, police investigation, career & counselling and for fun, Denise can be contacted at www.graphology.biz or telephone 07771 357309
James Ketchell – Challenging the Planet!
In July and September 2010 James Ketchell provided an insight to his great adventures, the reasons why he has undertaken such challenging and dangerous tasks and his vision of the future.
James is currently climbing Mount Everest and you can find out more and read his blog at http://www.jamesketchell.net
The Recession – Life goes on at Newlyn's Farm
There is little doubt that the majority of us face challenging financial times, however, life goes on and it is necessary to be inventive and dynamic to make the most of the current situation.
With a little manipulation and extensive use of modern technology clever, clear, and positive forward thinking minds can evolve positive solutions to develop business.
The Spring Lambing Event 2011 at Newlyn's Farm had been planned months in advance but after moments, minutes and sometimes many minutes indeed, the ewes cared for by the Janaway family duly produced the next generation of sheep in view of a recreational audience over the weekend of Saturday 26 and Sunday 27 March 2011. Visit www.newlins-farmshop.co.uk for information about future events.
Hugh Butcher will join the 25 May 2011 and deliver the 10 minute insight talk on the subject "Communication is Key ".
Hugh is keenly involved in the charity "Aspire" to provide assistive technology delivery, on an ongoing basis with the aim of maximising independent living for spinal injured people .
It is easy to take the ability to communicate for granted, however, once lost, there exists modern technology which can keep communication flowing despite all odds.
The evolution of this technology may positively influence and direct the communication methods used by humanity as a whole in the near future.
For more information about Aspire visit www.aspire.org.uk or to contact Hugh email Hugh.Butcher@scitech.com
I look forward to seeing you at The Garden Room, The George Hotel Odiham on 25 May 2011 – 6 – 8 pm (Hugh will speak at 7.00 p.m.)
Bo

Hugh Butcher is a local business person who actively works with recently injured Spinal Patients in the Unit in Salisbury. He acts as an Assistive Technology mentor to highly traumatised people who are coming to terms with a life changing experience. The good news is that having reached a low point in their lives they can begin to understand that no matter how severe their injury, the huge leap technology has taken, can now help them to fully access their immediate environment and also fully engage with IT systems they thought lost forever. Enjoy a quick and informative tour of some of the technologies now open to them and maybe also to yourself in an adapted form!
© Bo Nightingale
April 2011
December 2010
Networking Naturally
In the Pink?

• James Ketchell
• Swirleeze - In the Pink?
• 2011 Dates for your Diary
Welcome to the final Networking Naturally e-newsletter for 2010. In its first year the group has attracted a diverse and interesting group of people and the list of members continues to grow. You can see the list of current members on the Networking Naturally website. The site is under continuing development as you will see from the changes to be published in 2011.
One of the aims of the project is to provide an informal opportunity for people to meet existing contacts and make new ones. The structure of the meetings continues to develop whilst maintaining an essentially Covent Garden networking experience.
James Ketchell
James Ketchell was our guest speaker at the 24 November 2010 meeting.
Inspirational, engaging and an excellent raconteur, James spoke of the catastrophic motorcycle accident which left him fighting to regain physical fitness, the moment when he decided to swap the gym rowing machine for his own transatlantic boat, key points on his journey and his triumphant return to England. Learn more about the challenge and see the video at www.atlanticadventurer.com
An exceptional young man, James is currently preparing to climb Mount Everest. Having returned from his preparatory visit to Nepal, James is keenly aware of the many dangers which he may face on route to the top of Everest. You can learn more about his next adventure and see images taken this autumn at http://www.jamesketchell.net/media/ . This next adventure is in aid of the small but nevertheless very important charity Elifar. For details about the charity visit www.elifarfoundation.org.uk To support James in his fundraising visit www.justgiving.com/James-Ketchell
Swirleeze - In the Pink?
I recently visited the Cotswolds, an area of many beautiful villages set in the picture perfect landscape with a noteworthy continuity of architecture. The history of these villages is very interesting built as they were over a *two hundred year period following the success of the Wool Merchants. It is testament to the wealth generated at this time that many small villages have churches far grander than would be expected and at the height of the period some merchants were richer than the then king and indeed lent monies to royalty.
The reason these villages are so perfectly preserved was the devastation following the collapse of the Cotswold wool trade. Almost overnight trading ceased, with no income whole communities failed and indeed it is recorded that whole families literally starved to death in their cottages.
It is my continued assertion that though the recession is a challenge, a far greater challenge to us is the internet shopping revolution. Shopping habits have changed and continue to do so.
Never before has it been more important to support local traders and businesses and keep the high street and village shops alive, vibrant and commercially viable.
The owners of the new Odiham sweet shop Swirleeze have taken on the challenge of opening a new business in a very difficult economic climate. They have embraced the internet shopping revolution with a funky website www.swirleeze.co.uk and have enlivened the appearance of the high street with their enticing shop display.
It is therefore highly unfortunate that Hart District Council have taken Molly and Ged to task over the tone of the pink used to paint their shop front. Whatever the technical issues, the fact is that we must all work together at this time and it is essential to fully support our businesses. We simply cannot afford to squabble over such an infinitesimally small detail at this time.
In living the history of tomorrow it is essential we are all very aware of the history of yesterday. www.cotswold.gov.uk
2011 Networking Naturally at The George Hotel Odiham
It is time to plan ahead for the new year and here are the dates of the five meetings to be held at The George Hotel Odiham in 2011:-
Wednesday 6 – 8pm
30 March 2011
25 May 2011
27 July 2011
28 Sept 2011
30 November 2011
I will email full details of speakers and special features in the new year.
In the meantime, I thank you for supporting this project in 2010, wish you Seasons Greetings and look forward to seeing you in the New Year 2011.