10QI
My Sister Louise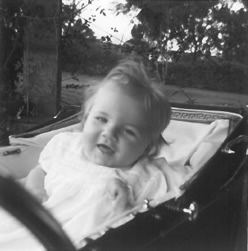 My sister Louise was born in 1962, a beautiful happy girl with platinum white blond hair softly curling around a beaming face with a ready smile.
When she was six weeks old our family travelled to Kenya, Africa, to live there for two years.
When Louise was 18 months old my mother put Louise in her pram for an afternoon sleep. When she returned our mother found Louise having a seizure or 'fit'. Out of the blue, Louise had developed meningitis and in a moment the future for Louise changed.

Antibiotics saved Louise's life. However as the months passed it was clear that the meningitis had left Louise "severely mentally and physically handicapped"*.


1960 –v- 2017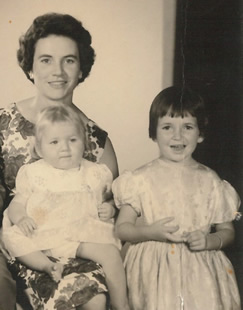 Had Louise suffered such a catastrophic illness today she would be given access to a raft of learning tools and experiences which would have enabled her to develop as a person and acquire the skills to effectively communicate with the outside world.

In the absence of Makaton and other communication devices Louise grew up in her loving family, always smiling and happy, with a mind which barely developed beyond the 18 month old intellect which she had at the time of her illness.
Louise was cared for solely by our mother 24/7/365 with less than 10 days respite care break in the whole of the first eight years of Louise's life.

Then the 'post Victorian era' medical, educational and local and national authorities stepped in. The decision was taken to move my sister 30 miles away to Hortham Hospital in Bristol, one of several mental health institutions built around the city.

When Louise was taken away our mother's world disintegrated. The burden of guilt she felt for taking Louise to Africa where her daughter became ill and the strain of unsupported caring caused the first of many mental breakdowns and after 14 years of misery, exacerbated by the effects of prescribed anti-depressant drugs such as Valium and compounded by repeated ECT sessions (electric convulsive therapy), our mother sadly died.
Mental Hospitals - v - Care in the Community
Louise moved to the care of a new family in an institution protected from the vagaries of the outside world, with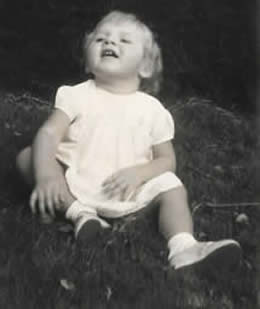 specialised nursing care, sympathetic staff and structured occupational therapies for the more able together with a programme of social events which brought residents from various units together. Located in spacious grounds not even the construction of the nearby M4/M5 motorway junction spoilt the gentle peace.

Then, in the 1980's the Hospital was closed and the building and grounds sold for redevelopment as part of a national programme to move mentally vulnerable people into the community.
The relatives of the 'inmates'** were robustly assured that the proceeds of the sale of Hortham Hospital would meet the cost of alternative accommodation in Bristol and the future welfare of Louise and her friends was guaranteed.
Initially the plans and promises appeared to work. Louise, her friends and their carers moved to a converted pair of bungalows in Horfield and opportunities to socialise with other 'service users' and attend occupational day therapy sessions continued.
The initial success of the care in the community plan started to falter within the first five years and in 2004 I wrote to Bristol City Council to record my unequivocal objection to the proposed withdrawal of day services for people living in 24 hour residential community care.

Year on year funding for care in the community has been pared down, occupational therapy sessions were reduced and then completely lost. Additionally dedicated and long serving staff have had to take pay cuts in order to maintain employment with the 'Charitable Trust' who took over control of the management of Bristol City's care in the community programme in 1990's
.
2017 – v- 1960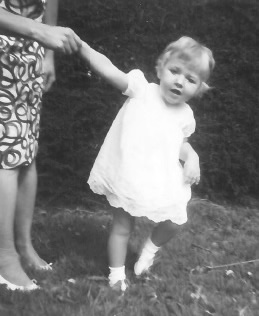 Louise is now 55 years old. She lives in a converted vicarage next door to a primary school in a quiet residential area in South Bristol. Many of the staff have worked with Louise for many years and some remember Louise from her days in Hortham Hospital when she was a young woman.

Louise, who still has regular epileptic fits, requires 24 hour nursing care. She cannot speak but is more than able to communicate her feelings and emotions to people who know her. She is nearly always happy and content but can be unhappy and even angry.

If you look beyond her physical appearance and deep into her eyes you would see a very lovely, joyful, life loving person.

It is true to say that if Louise was born today her chances of reaching her full potential would be far greater. Conversely, if Louise was 55 in 1960 she would live in a protected environment without the constant spectre of the consequence of funding cuts and all its dark results.

What is in it - for you – the person who does not know Louise?

How can caring for people like Louise benefit society as a whole – that means you and I?
Since the 1960's and before, enlightened and innovated minds have refused to 'write off' people who were dismissed as 'spastics'* and treated by ignorant people with disdain.

Enlightened Education

Take the case of a friend of Louise. He lived with Louise and other 'service users' in Horfield for many years. When he was born with Downs Syndrome in 1940's his typical facial appearance would have condemned him as a 'no hoper' and his actual life expectancy at that time was 30 years at most.

Today we know that, like Autism, Downs Syndrome is a complex condition. Much more is known about how we can bring out the latent talents of individuals with Downs Syndrome and support them in the same way we would support any other child with a positive and rewarding education using all the learning tools currently available.

The high quality of care received by this man, more than doubled his life expectancy and he lived to enjoy his 70th Birthday party.

Hydration

Another 'service user' cannot now swallow liquids. In order to maintain a healthy level of hydration her drinks are thickened with a product which enables her to swallow the liquid as if it were a runny jelly. An additional benefit of the thickened drinks is that she can use a beaker and drink independently. All drinks given to her are recorded throughout every day to monitor liquid intake.

Not only does this promote good hydration, it also helps to prevent urinary infections.

Good practices such as this which have been developed to improve the care of people with severe learning disabilities are transferable and are increasingly used in the care of hospital patients and those suffering with dementia, whose conditions worsen considerably when urinary infections occur.

The positive effects of 'need'

Louise brings out the best in people and for nearly half a century has been a constant reminder to me of how lucky I have been to have the independence and freedoms I have enjoyed. Whenever glumness raises its grim miserableness above the horizon the thoughts of my sister empower me to fight the negativities and challenges of life.

Louise is a special woman who brings out the best in so many people who live and work with her.

We need to care for Louise. In the moment she contracted meningitis her life changed – this can happen to anyone of us – in a moment.

Merit?

You do not need to have a brain 'the size of a planet' like Dr Stephen Hawking to merit quality care. There is no measure of whose life is more important. We are all human and the gift of life is universally precious.
We would not abandon Louise when she was a baby.
Why would we now?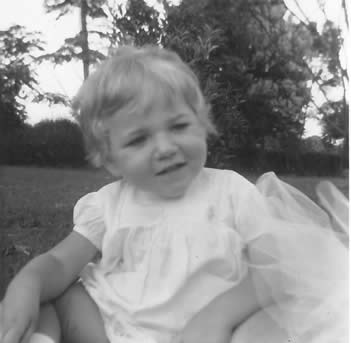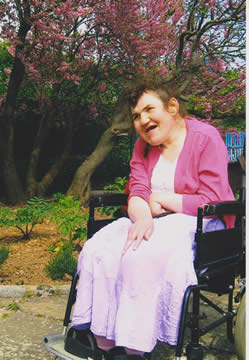 Magic things happen when together we care.

---
*Phrase no longer in use.
** Word no longer used.
If you have a comment or would like to submit content
Send an email to

Networking Naturally is not responsible for the content of external sites. Read more....