MOTHER!
10QI
Page Under Construction. Email bo@networkingnaturally.com if you would like to contribute to the content
Networking Naturally is not responsible for the content of external sites. Read more....
10QI 1

So, my son took his girlfriend to the Empire State Building in New York and proposed. Of course, she accepted.

As his mother I was specifically banned from interfering and, being busy with a millennia of other projects I duly obliged and let them get on with matters.

That was 1 year ago.

Last week he called and asked me to design a Table Plan for the Wedding Breakfast in 14 days time……. So now I am a design agent…..

Never having even thought about table plans let alone designed one I decided to research the subject with the assistance of the omnipresent Mr Google who 'page 1'ed' Pinterest.

Being a Pinterest virgin I was keen to indulge in the Pinterest experience.

Yes, yes, yes Pinterest really is useful. Lots of ideas ranging from new funky and inspirational to traditional and vintage.

To be fair, I had been provided with a list showing who would be sitting at which table. The theme for the tables was Literary. The tables names were an eclectic mix of literary authors names, novel titles and poets.

Naturally, my creative problem solving bent came up with a cunning solution. For each table I would scan some text from the themed book and then over write the guests names. The twelve pages would then become part of the Table Plan

I decided to start with the Discworld table. Bereft of any novels, I found a copy of The Discworld Companion written by Terry Pratchett and Stephen Briggs.

I opened the book at a random page and scanned it. This was so easy and was bound to impress my new daughter in law.

It was now a simple matter of opening he scanned document in Paint, creating a text box and inserting the names of the guests to be seated at that table. Brilliant! Discworld table sorted.

Printing off a proof I decided to check out the back ground text. Page 42 of this novel opens with:-

Joy of Tantric Sex, with Illustrations for the Advanced Student, The (A Lady) [E].

……………………………..

10QI 2

So, It was 6.45 a.m. and I was getting ready to attend a Breakfast Networking Meeting. Dressed to impress I chose a forgiving black slimline top over a black knee line pencil skirt, black high line boots topped off with a fuschia Precis shortline touch jacket, black and gold neckline bling and matching fuscia lipline smile. Too early to access the longline mirror to check my sideline, I flounced out of the house and into my lowline black car.

Engaging in conversations I asked the right questions, made some amusing quips and made some new contacts. Networking Success!

At the end of the day I returned perplexed and said to Mon Marie, "do you know, at lunchtime I decided to checkout my outfit as I walked along Fleet High Street passing each plate glass window I looked left to view my reflection and everytime all I saw was this short, fat, dumpy woman - how can so many reflections be wrong?

Maybe they use the same distorted glass as the mirrors you see in circus and fun fares he said.

Now that's a man who is planning ahead!

10QI 3

So, I finally made my Will

10QI 4

10QI 5

10QI 6

10QI 7

10QI 8

10QI 9

10QI 10
If you have a comment or would like to submit content
Send an email to

bo@networkingnaturally.com
Networking Naturally is not responsible for the content of external sites. Read more....
New
Micro Images of Crocus flowers
Copyright Bo Nightingale
March 2013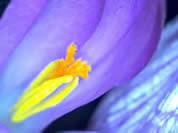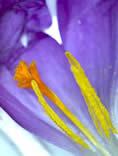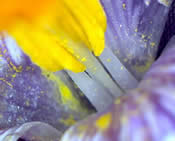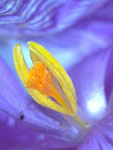 Micro Images of Spring flowers
Copyright Bo Nightingale
May 2013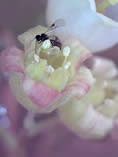 Black Current flower with insect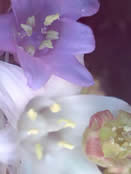 Bluebell, Whitebell and current.
See Bluebell pollen and stigma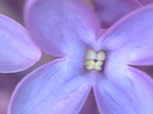 Two images of lilac flowers. The top flower has four closed anthers, the bottom has two anthers releasing pollen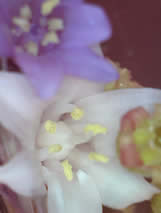 Whitebell pistil anther and filaments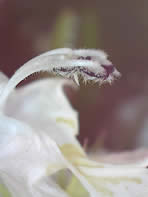 Dead nettle filaments and anther
Micro Images of Summer flowers
Copyright Bo Nightingale
June 2013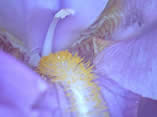 Iris folded back to reveal anther and filament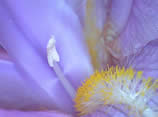 A bumble bee has visited this flower and the pollen has been released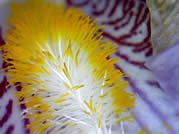 Iris - Irrisistible to some bees!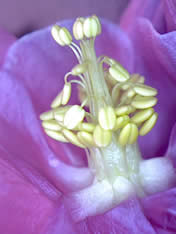 Aquilegia flower just opened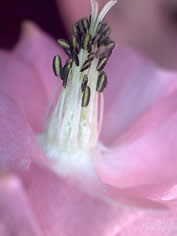 Aquilegia flower pollinated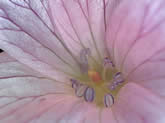 Native Geranium - Cranes Bill
Stunning striped anther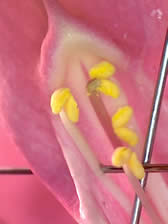 Snap Dragon - Antirrhinum
Sewing pins separate the pistil from the stamen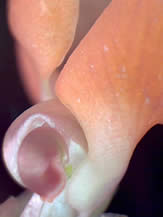 Runner Bean flower