10QI
Assistive Technology ~ Inspiration and Reward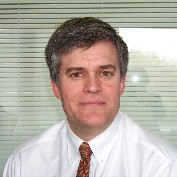 Summary: Helping severely injured spinal injury patients regain their independence.
Keywords: Assistive Technology, Spinal Injury, Dragon Naturally Speaking, Integramouse, Smartnav, Aspire, Duke of Cornwall Spinal Unit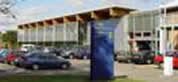 Spinal Unit Hugh Butcher
Background Article ~
My involvement with Assistive Technology came about from circumstances I wouldn't wish on anyone. Having spent 6 months in the spinal unit at Salisbury District Hospital I experienced what could be done to give severely incapacitated victims of spinal injury a new lease of life. http://www.spinalinjurycentre.org.uk/
If you lose the use of your legs and arms (tetraplegia) and wish to re-engage with life then assistive technology helps you access the world. It provides the tools to help you live independently. So how does it work?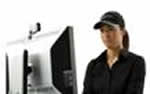 Technology can help someone live their life independently, something critical to moral and self esteem. This consists of simple things:
Mobility- At its simplest motorised wheel-chairs driven by special controls worked by the chin or head. These controls can also include proximity switches and integration to allow the user to also control their environment. Door, window and curtains can be opened and closed. Also TV, lights and just about anything the wit of man can think of can be adapted to allow the user to live at home as normally as possible. http://www.spectronicsinoz.com/product/22453
My injury only effected use of my legs, so once rehabilitated I was fortunate enough to be able to resume a nearly normal life style. Working and driving and going on holiday became possible again and with support from family and friends life resumed again. I then became involved with a charity called "Aspire" who sponsors volunteers to go into the hospital and mentor newly injured spinal patients. Using "old lags" like myself, helps enormously as we can identify with each others struggle. Frequently the life of tetraplegics falls apart, and the change once discharged from hospital is seismic. How society sees and treats you changes but with the right support from a myriad of organisations and charities combined with the massive mental adjustment necessary by the individual themselves life goes on. We at "Aspire" hope to help this process. http://www.aspire.org.uk/

So I will conclude with an example of how it best works. A natural pastime for someone spending the rest of their life in a chair is the use of a PC, "Tablet" or mobile phone. Difficult, on first take, for someone without the use of their hands! But there are a huge array of tools we can fit onto the basic PC or games platform or phone which can bridge the gap between the senses and the internet.

Using mouth driven or Infra Red techniques actuated by head or even eye movement the mouse and keyboard can be operated often as quickly and accurately as fully able users.

Voice activated software can transcribe the spoken word as quickly as the fastest typist. So games consoles can be enjoyed, electronic books read, online shopping and banking carried out and some semblance of a normal life regained. http://www.nuance.com/dragon/index.htm
Hugh Butcher
July 2012
If you have a comment or would like to submit content
Send an email to

bo@networkingnaturally.com
Networking Naturally is not responsible for the content of external sites. Read more....